116 Australian War Memorial trees slated for removal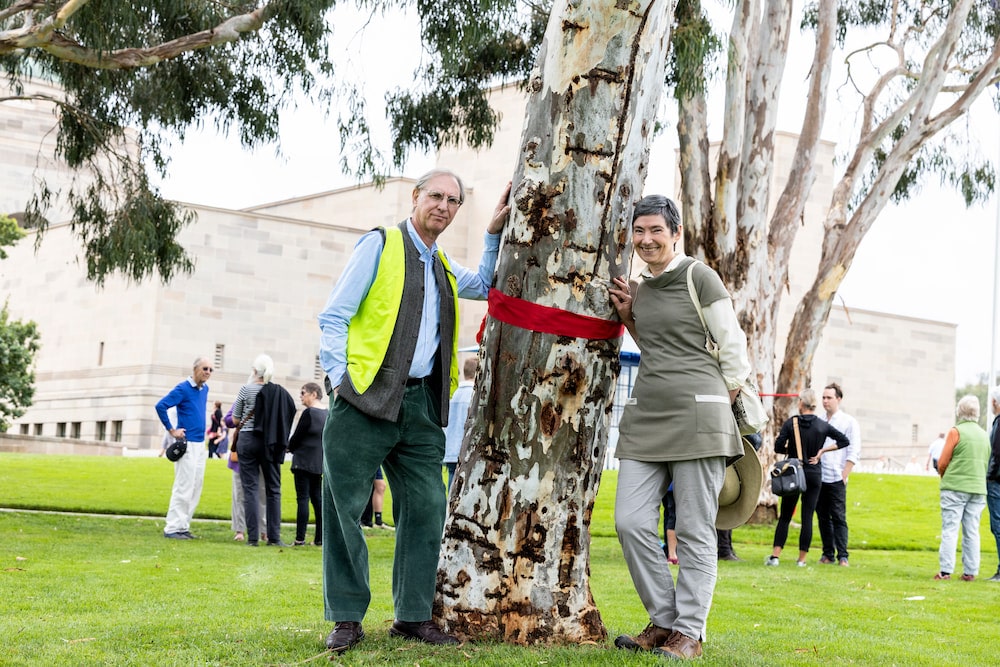 More than 100 mature trees, some of which are as old as the Australian War Memorial itself, are on the chopping block as early works for the institution's controversial $500 million redevelopment project.
The Heritage Guardians today held a modest gathering on the grounds of the Memorial to draw attention to the removal of the trees.
More than 20 people convened, tying red ribbons around the mature eucalyptus trees overlooking the Memorial's Parade Ground.
Guardians spokesperson Peter Stanley told Canberra Weekly the proposed early works will result in the destruction of 116 trees across the site.
"Many of these trees are at least as old as the Memorial," he said. "It was opened in November 1941 and I believe some of these…