Charlie Camus claims junior title at Claycourt Championships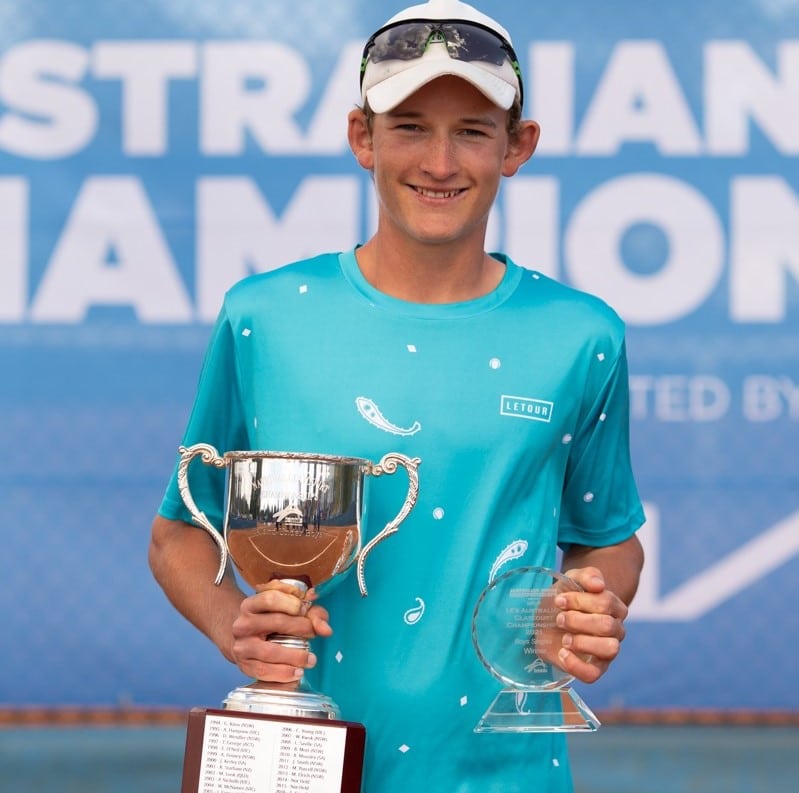 Local ACT tennis junior Charlie Camus has claimed the 14/u boys singles title at the 2021 Australian Junior Claycourt Championships held in Canberra over the weekend.
The singles finals for the 12/u and 14/u boys and girls were played on Sunday 11 April at Canberra Tennis Centre, whilst the doubles champions we're decided Saturday 10 April.
Camus claimed the final in three sets, defeating Queenslander Hayden Jones 4-6, 6-1, 6-3 and said he was thrilled to play on his home deck.
"It was great to win the 14/u boys title, having previously won the 12/u championships. It's been great to have the championships in Canberra, with a home ground advantage," said Camus.
"The courts have been looked after so well, and are in perfect…